Discover Luxury and Adventure at Celebration Lodge, a 4-Bedroom Gatlinburg Cabin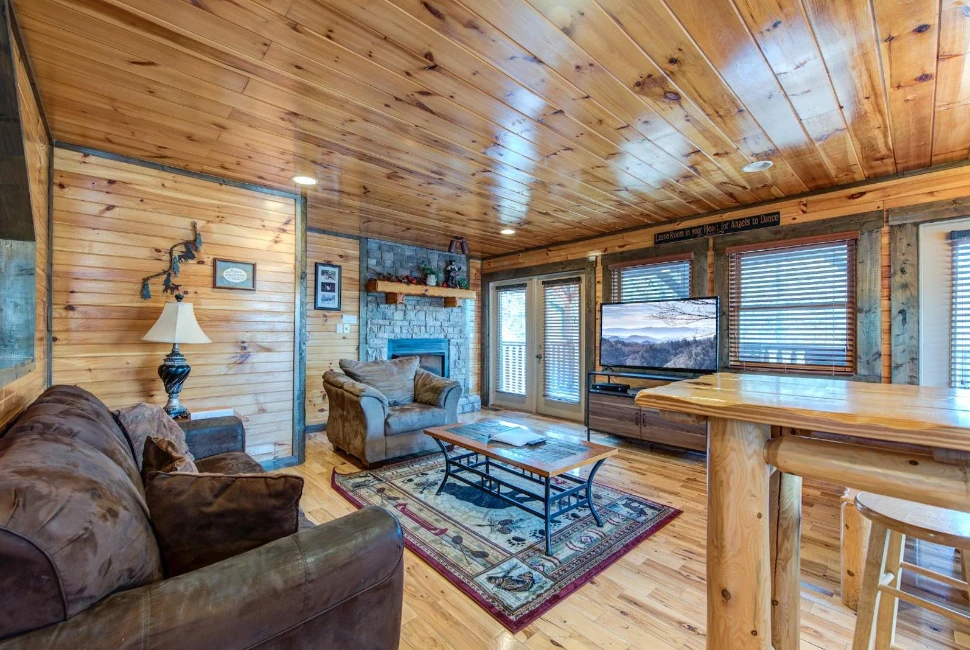 Nestled amidst the breathtaking beauty of Gatlinburg, Tennessee, Celebration Lodge invites you to embark on an unforgettable vacation. This stunning 4-bedroom cabin is the epitome of luxury and adventure, providing the perfect backdrop for your celebration.
Celebration Lodge: Where Luxury Meets Comfort
Imagine a cozy retreat where you can escape the hustle and bustle of everyday life. Celebration Lodge offers precisely that and more. Located just 16 kilometers away from Ripley's Aquarium of the Smokies and 26 kilometers from Dolly Parton's Stampede, this charming holiday home beckons travelers with open arms.
Spacious and Comfortable Accommodations
Celebration Lodge boasts four spacious bedrooms, ensuring ample room for up to 18 guests. Each room is thoughtfully designed with your comfort in mind, promising a peaceful night's sleep after a day of adventure.
Entertainment Galore
Inside the lodge, you'll find a welcoming living room equipped with a TV featuring satellite channels. This is the perfect spot to unwind with your loved ones, catching up on your favorite shows or sharing stories from your day.
For those looking for some friendly competition, the cabin features a pool table that guarantees hours of fun and laughter. It's an excellent way to bond with family and friends.
Relax in the Hot Tub
One of the highlights of Celebration Lodge is the inviting hot tub on the patio. As you soak in the warm, bubbling water, you can take in the serene mountain views that surround you. It's a picture-perfect setting for relaxation and rejuvenation.
A Fully Equipped Kitchen
Preparing meals is a breeze in the fully equipped kitchen, complete with a dishwasher and oven. Whether you're whipping up a hearty breakfast before hitting the slopes or a gourmet dinner to enjoy by the fireplace, this kitchen has you covered.
Outdoor Adventures Abound
Gatlinburg is renowned for its outdoor activities, and Celebration Lodge is your gateway to adventure. From skiing to cycling, there's something for everyone. Afterward, return to the lodge to warm up by the fireplace and share tales of your outdoor escapades.
Explore the Area
Should you wish to venture further, the Grand Majestic Theater and Country Tonite Theatre are just a short drive away. And for those flying in, McGhee Tyson Airport is the nearest, located 77 kilometers from Celebration Lodge.
Book Your Stay at Celebration Lodge Today
In summary, Celebration Lodge is the perfect retreat for those seeking both luxury and adventure in Gatlinburg. With its spacious accommodations, entertainment options, and proximity to all the area's attractions, it's the ultimate choice for your next celebration. Book your stay today and create cherished memories at Celebration Lodge!